As a UX Design Strategist, I have conducted an independent audit (on behalf of Publicis/Nurun) on the usability and content of the BMO – Financial Education Site and provide a key learning, as well as recommended UX strategy for the next phase of the site.
What I did: content, UI audit, analysis of findings and validation research, key finding and recommendations
Based on the adult learning motivation research I reviewed interactive features and content of the site and highlight areas where the next phase of the site can provide more interest to the users. In order to keep people motivated to engage with the learning site, I've suggested how to leverage intrinsic motivation tactics.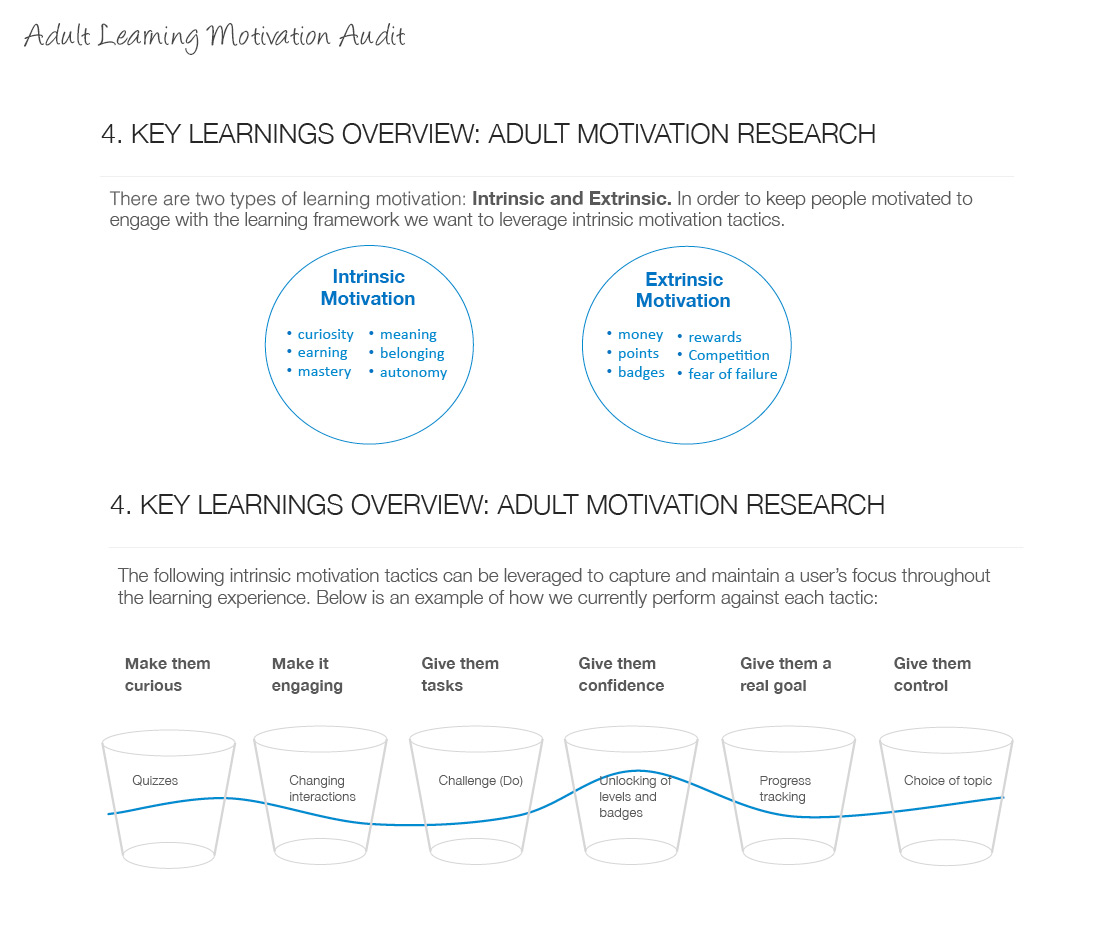 I looked at the current content structure and pain points to evaluate what can help simplify and shorten learning experience. I have conducted UI Audit based on the user validation and best practice to optimize the current site. I have outlined pros and cons of current interactive elements and provided key recommendations.